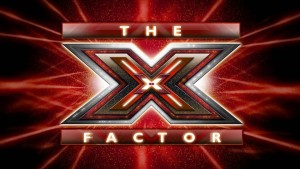 With the upcoming season of X Factor ready to debut in its second year this coming fall many are wondering what the newly revamped judge's panel will bring. After the dismissal of Paula Abdul and Nicole Scherzinger in season one, the newly acquired duo of singers, Demi Lovato and Britney Spears, should bring some interesting changes to the show, and has fans wondering not only who will be the reigning contestant, but what judge will have what it takes to create the next X Factor star.
Last year's season winner was Melanie Amaro, a now nineteen year old teen from Florida who was mentored by Simon Cowell throughout the season last year. Cowell might be harsh at times and known as the show's bad guy, who will make some cry, but he's also the only judge to mold a star in the show's history to date.
All that could change however. According to several reliable sources singer and former Disney star Demi Lovato is serious and reliable as a judge on the X Factor panel. She is known for dishing some solid advice throughout auditions when it comes to voice, presence and what to wear.
Toxic singer Britney Spears has garnered different opinions. Many have said that she is not worth the millions she is paid from the show. Spears has reportedly walked away from auditions, and doesn't give singers reliable and consistent feedback. Some days she is said to be heavily involved, while other days she barely says a word about their performances. Of course all of this bad behavior on set could be just rumors.
It's also possible that Judge L.A. Reid could court the next X Factor winner. Reid has the experience and is very vocal when it comes to contestants and their on stage performances. Looking at the X Factor betting odds, Cowell is favored to be the winning judge of season 2's X Factor with +175.
Britney Spears comes in below Cowell with +225, sharing the same odds with L.A. Reid. Surprisingly the young Demi Lovato holds odds of +450. Who do you think will be the winning judge? Simon Cowell is a shoe in to win this year. Somehow the series' creator always manages to find the next big star in my opinion.