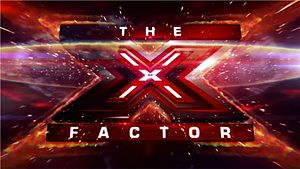 Though it's just one season old here in the U.S., the X Factor is already one of America's favorite talent based reality T.V. shows.
Created by Simon Cowell, whose claim to fame here in the U.S. came from American Idol, the X Factor is wildly popular around the World, in particular the U.K.  With that said, betting on the X Factor is also very popular both here in the United States and abroad.
If you're not familiar with the X Factor, competitors are split off into groups consisting of:
Boys Between 12 & 29 Years Old
Girls Between 12 & 29 Years Old
All Individuals 30+ Years Old
Groups
Each group has a judge assigned to it to mold and form it into a winning act. With this comes competition between the judges themselves which is big enough for some sportsbooks to carry odds to be winning X Factor judge. But, those odds aren't available right now because as of right now, there are only two judges signed on for season two… Simon Cowell (of course) and Epic Records head L.A. Reid. We'll get to that later…
Today, we bring you some fresh X Factor betting odds just released today by Bovada, our most popular sportsbook when it comes to betting on reality television. These odds pertain to which group will win in season 2 however you only see three betting options and not four. Bovada has combined all the three individual categories into just two categories… Male (+120) or Female (even). Additionally, there are odds for 'Groups' (+400) which offer better value than the other bets however some of the groups on the show are composed of individual singers that didn't make the cut.
As of today, there is no set start date for season two of the X Factor USA however a quick check of their website indicates they are about to begin auditions… it won't be long now.
Odds To Win X Factor USA Season Two – as of March 2nd, 2012
(available at Bovada Sportsbook)