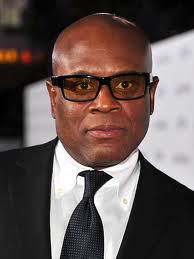 After the recent turmoil over Nicole Scherzinger and Paula Abdul being fired from the show, the X Factor cast gained a little more stability with judge L.A. Reid renewing his contract for another season.
Reid, head of Epic Records, really knows his stuff and has the pedigree to boot.
Reid came up short last season with his group of "boys" (Chris Rene, Marcus Canty, Astro, Phillip Lomax) but is looking to make up for it this upcoming.
Still no word yet when season two of the X Factor USA will begin but we're keeping our ears to the ground. Keep checking back as you are definitely going to find that information right here when they announce it.
As for the X-Factor betting odds, the only thing out there suggests that Beyonce might possibly be asked to join the crew. Currently, Bovada has odds on it and according to the oddsmakers, the odds are in favor of it happening. Here is the current bet:
Will Beyonce be a judge on Season 2 of X Factor USA?
Yes -150
No +110
All bets on this must be placed before the announcement is made and has gone public. Once it goes public, all bets are off, even if you were able to sneak the bet in before Bovada takes it off the board. To see these X Factor betting odds and wager on them click our link to go to Bovada Sportsbook.